The new Maserati MC20 heralds a long awaited return to Maserati's celebrated motor racing past. The MC20, which stands for Maserati Corse 2020 (Maserati Racing 2020), is part of a series of exciting developments planned by Maserati for the road and the racetrack.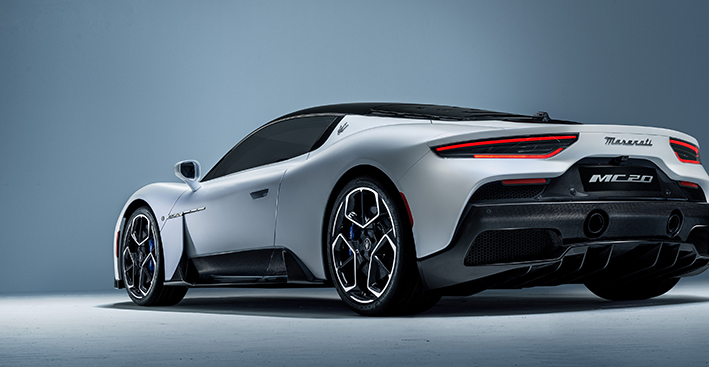 The Body
More than three thousand hours in the Dallara motorsports wind tunnel and testing CFD (Computational Fluid Dynamics) simulations result in the beautifully sculptured, high preforming aerodynamic body.
The MC20's aerodynamic design is divided into two areas: the upper and lower parts of the car. Both work together seamlessly to generate a high aerodynamic load with an excellent drag. Built around Maserati's first carbon fibre monocoque on a carbon fibre chassis.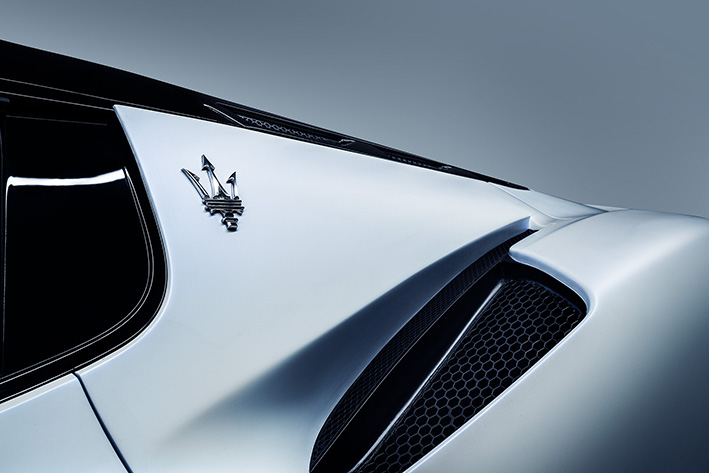 In the upper section of the car, the aerodynamic requirements are sculptured into the atheistic lines of the body shape.
Below, a complex design of technical aspects are moulded into the super-lightweight structure. At the front, an elaborate system of vortex generators are made even more effective by the distinctive hump shape of the floor, which gradually rises in the centre to increase the airflow. A large diffuser with channels of different depths and optimised vertical spoilers exploits the pressure differences between the various sections at the rear of the car.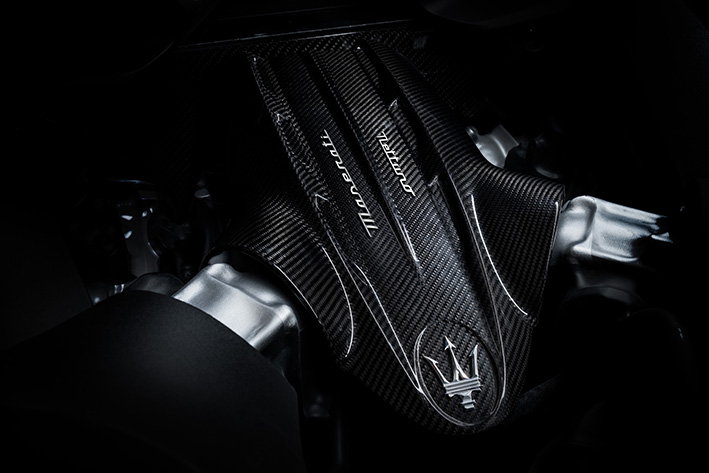 The new Nettuno engine
Over the recent years, Maserati has made very good use of Ferrari power but for the MC20 they created a brand new 3-litre, V6, twin-turbo engine, which brings technology to a road car previously only found in Formula 1. Named Nettuno (Neptune), after the Roman god who inspired Maserati's trident logo, the engine was developed at the new Maserati Engine Lab in Modena.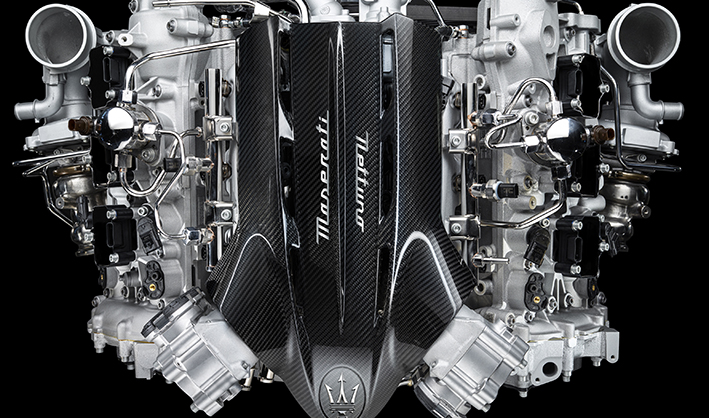 The Nettuno has the most advanced technology of any road-car engine in today's market and is currently the highest-powered 6-cylinder powerplant in production. The Nettuno produces 630 horsepower delivering a top speed over 202 mph with acceleration from 0 to 100 km/h in less than 2.9 seconds.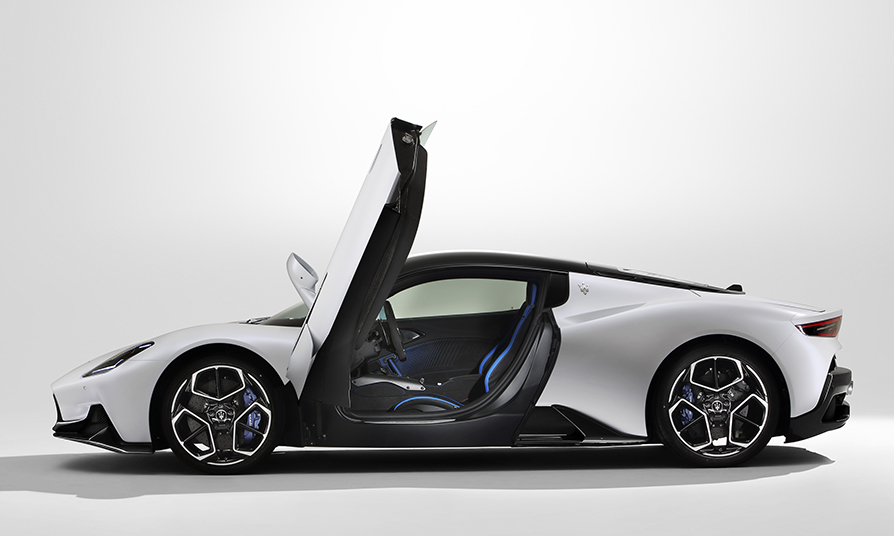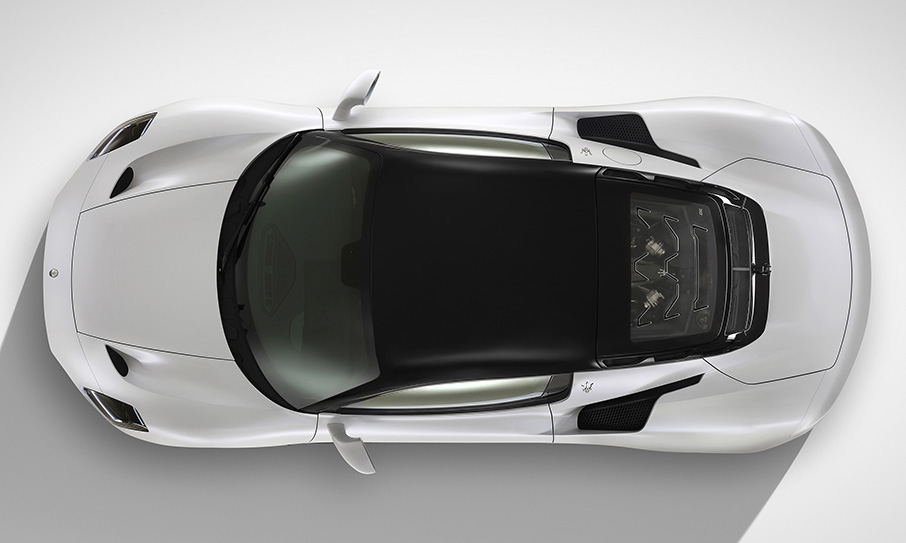 Looking Ahead
The MC20 was designed in Modena and will be built at the site Maserati have used for 80 years. It will be 100% made in Italy, combining artisan luxury with racetrack performance.
Maserati promise a coupé, electric power and motorsport versions to follow.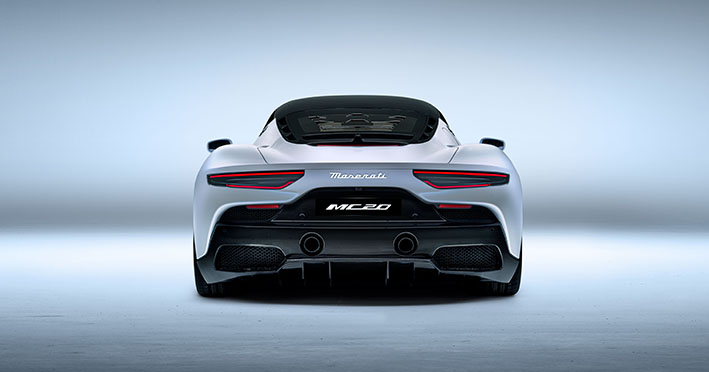 Find more information on the new Maserati MC20 visit www.maserati.com
By Sam Clark