The historic British sports car maker, Aston Martin will be back at the pinnacle of global motorsport, joining the grid for the Formula 1 2021 season.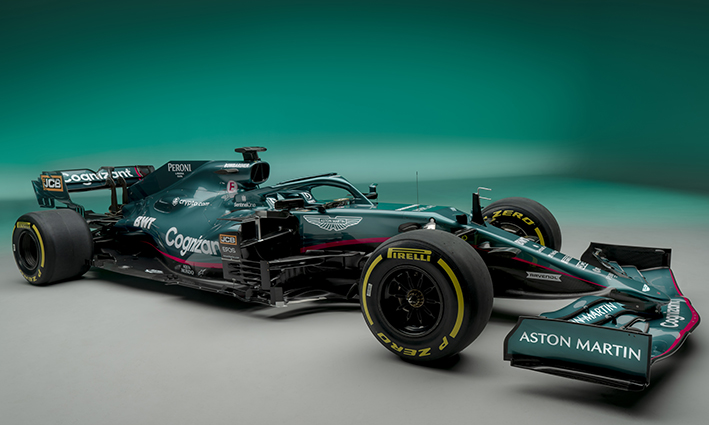 The gleaming new AMR21 was unveiled in March. It is Aston Martin's first Formula 1 car for 61 years. The last time an Aston Martin was seen in F1 was at the British Grand Prix in 1960 where Maurice Trintignant finished 11th in the DBR5.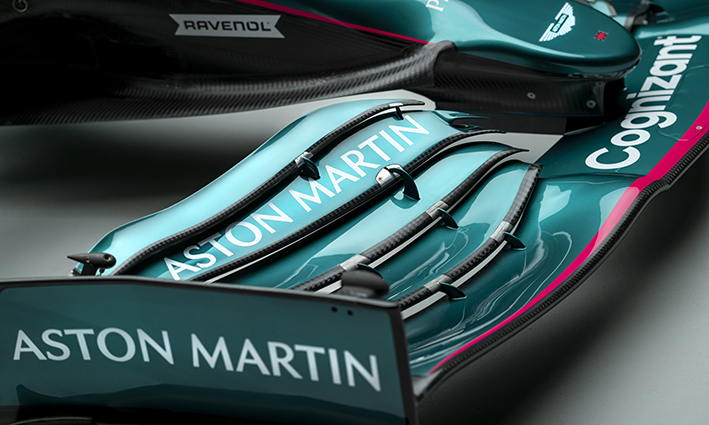 In 2020 a consortium lead by Lawrence Stroll bought Aston Martin. Stroll also owns the F1 team, Racing Point that has been rebranded creating the new Aston Martin team. It will be a major chapter for the team that has a fairly chequered history as former incarnations: Jordan, Midland, Spyker, Force India and Racing Point.
Stroll said: 'I've dreamed about this day for a very long time. I've always been a car guy and I've always loved racing, too. My first dream was to own a Formula One™ team. My second dream was to acquire a significant shareholding in Aston Martin Lagonda. Today is about the merging of those two dreams. So, as I say, today is all about dreams, and it shows that dreams really can come true, in the shape of our new AMR21.'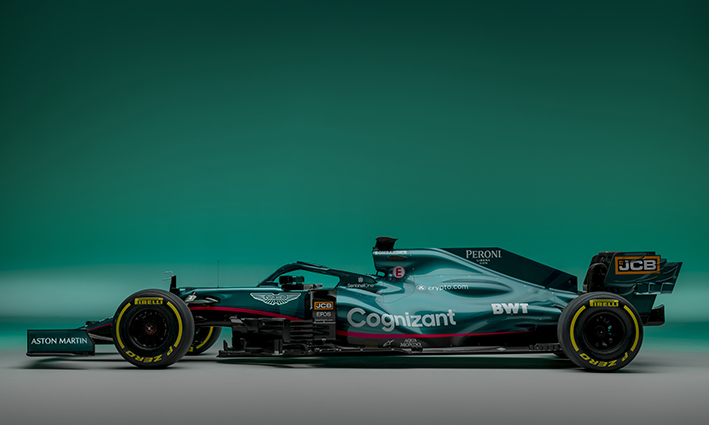 A winning Pedigree
The F1 team now becomes a part of the historic motor racing story begun in 1931 by founders Lionel Martin and Robert Bamford who held motorsport at the heart of the company. Aston Martin has enjoyed sustained success racing cars since their grand prix debut, racing in France, 1922, a hundred years ago next year. They took overall victory at the 1959 24 Hours of Le Mans and have followed this with many more victories at the Circuit de la Sarthe. Most recently Aston Martin won both GT classes in 2020 with the Vantage GTE becoming the GT FIA World Endurance Manufacturers' champion.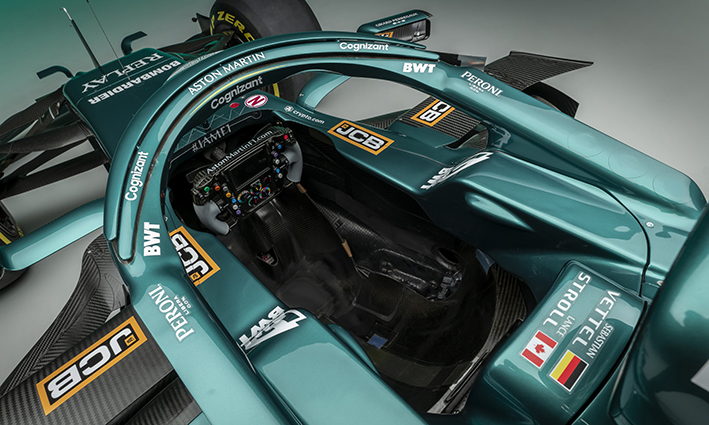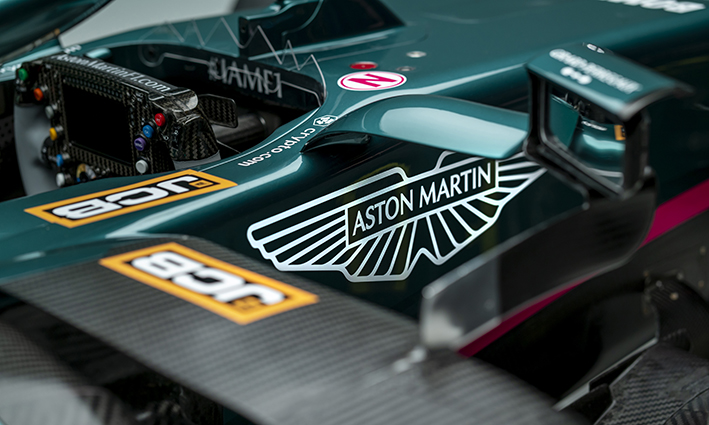 Team principal Otmar Szafnauer, speaking ahead of the launch of the Aston Martin Cognizant AMR21, said he is optimistic about continuing where Racing Point left off. 'We hope this year continues on that same path and we'll be fighting for podiums from the start of the season.' At the Sakhir Grand Prix last season, Sergio Perez won the team's first and only victory.
Vettel and Lance
New signing from Ferrari, four-time F1 World Champion, Sebastian Vettel and Lance Stroll will drive the new AMR21, powered by a turbo-charged Mercedes-AMG F1 M12 E Performance engine. Lance, son of Lawrence, proved his pace by taking pole position at the Turkish Grand Prix last year.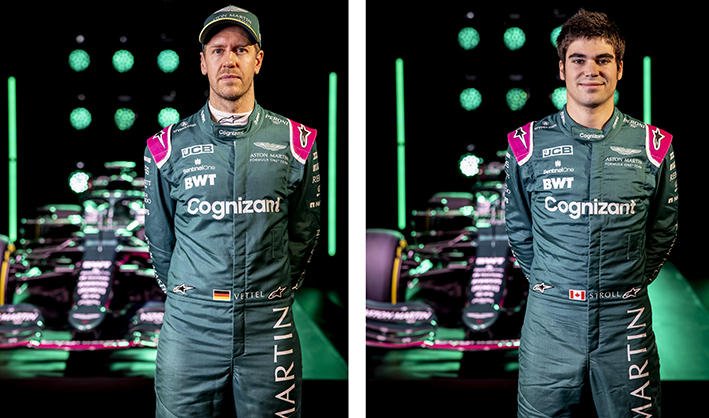 Vettel joined at the personal request of Lawrence Stroll. It's defiantly going to be a lot of hard work for the team but they hope he will add to his record of 53 Grand Prix wins. Otmar Szafnauer said of Vettel, 'He's got a great work ethic, and he pursues every single little bit of performance that we can go after. It's evident why he's won all those races and championships.'
Article: Sam Clark
Images: Dominic Fraser/Aston Martin