Maserati M20 Cielo is an Italian 'alfresco' driving masterpiece.
By Sam Clark
Maserati are launching their stunning M20 with a new added 'alfresco' experience.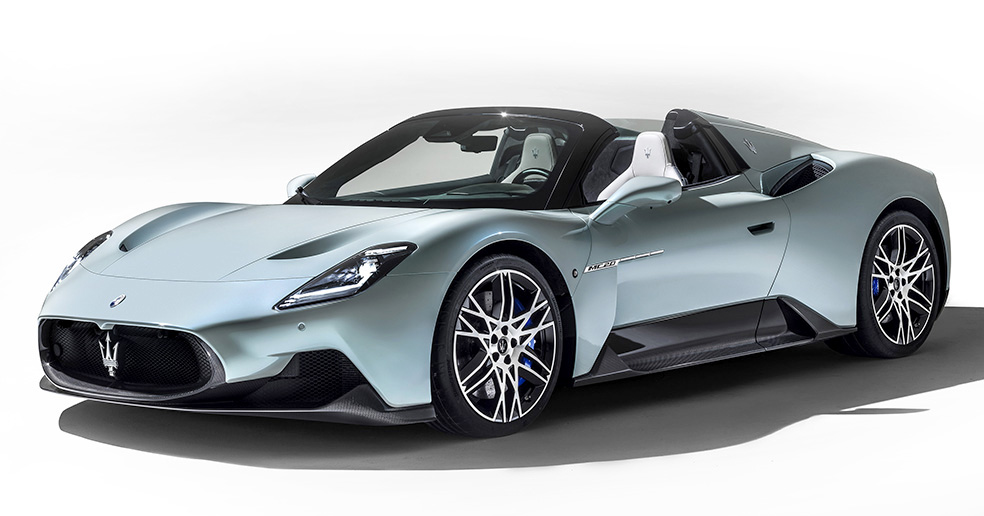 The Cielo, which translates from the Italian as 'sky', has a state-of-the-art electrochromic roof developed at the Maserati Innovation Lab. It has an opening and closing speed of 12 seconds. But if the weather is slightly less appealing than the Italian sunshine you can still experience the elements sheltered inside the car. The 'Smart Glass' roof instantly transforms from opaque to clear at the touch of a button, thanks to very clever Polymer-Dispersed Liquid Crystal (PDLC) technology.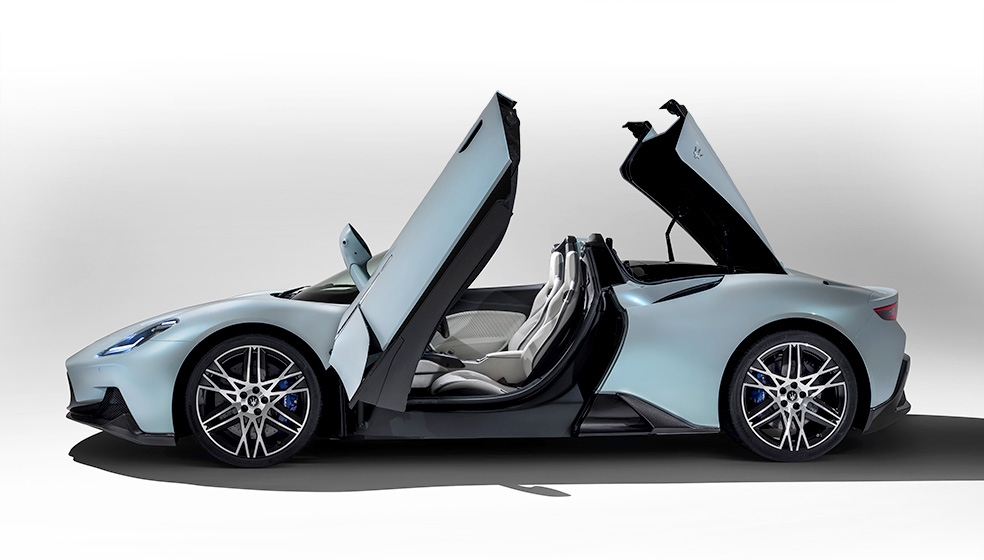 Following the M20, the Maserati M20 Cielo has an outstanding weight-to-power ratio, weighing just 65 kg more than the coupé. The carbon fibre chassis will be the same on all three configurations of the M20: coupé, spyder and a future electric version.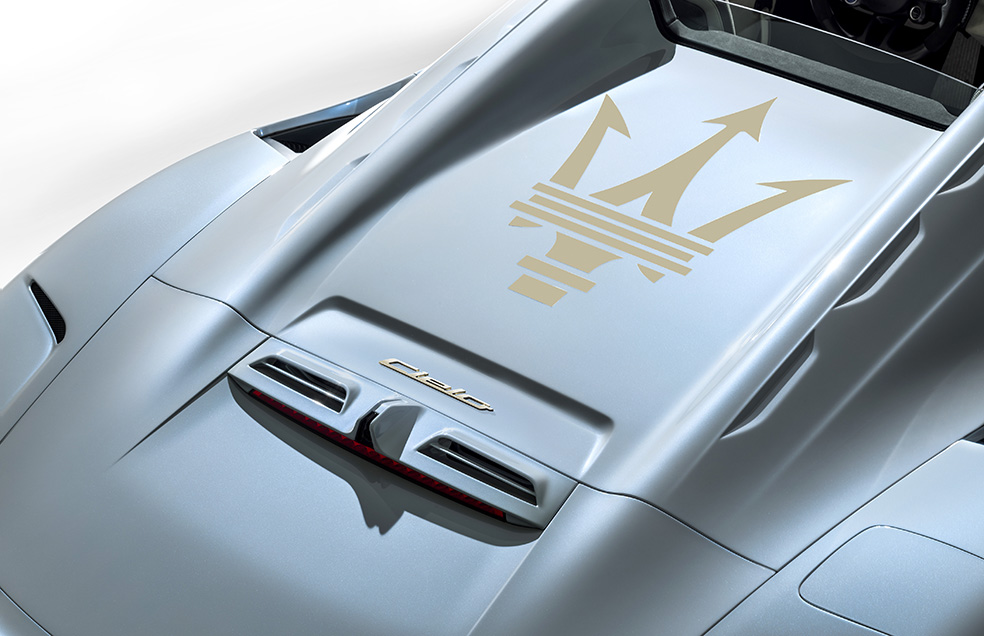 The elegant Italian styling has been sculptured for function. The form and aerodynamics have been refined by 360° testing in a wind tunnel, with the roof open and closed. 
Power is delivered by the ground-breaking Maserati Nettuno V6. After relying on Ferrari engines, Maserati developed their own power unit for the M20 at their specially created Engine Lab in Modena. Named after the Roman god, Neptune, who carried a trident which inspired the Maserati badge. The engine utilises Formula1 technologies, making them available for the first time in a road car.
The M20 Cielo is produced at the historic plant on Viale Ciro Menotti in Modena, and like the coupé version and many other historic Maserati's before, it is 100% made in Italy.
To accompany the launch of the Cielo, Maserati have released a beautiful new colour, Acquamarina. Presumably, referring to the azure waters around the Italian coast rather than the 'aqua' that falls from leaden Britsh skies onto over-optimistic drivers of open-top sports cars.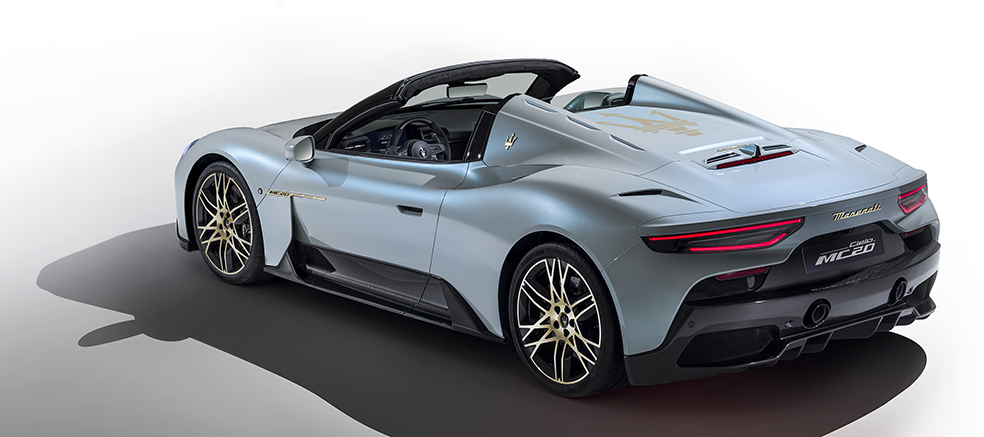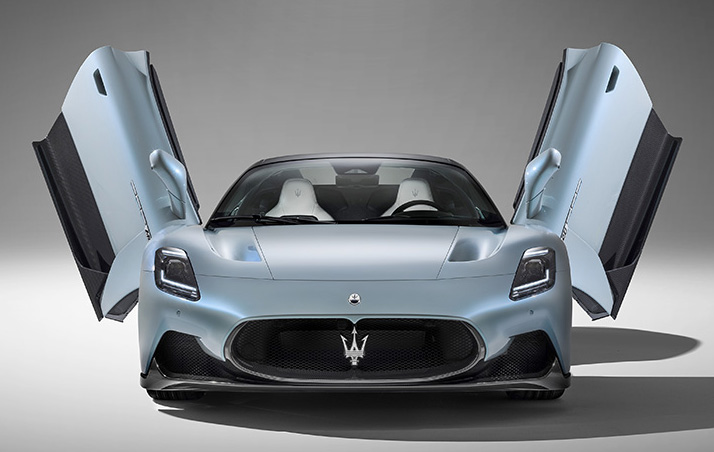 Discover about the Maserati M20 Cielo at the Maserati website
---
Check out the first M20 here