Mariah Carey is tops for Christmas, 26 years on. First released in 1994, All I Want For Christmas Is You is finally the official Christmas number 1. Mariah's much-loved festive classics have become so much part of Christmas, its hard to believe that this is the first time her festive favorite has topped the Christmas chart.
In an almost forgotten time when Christmas was all about festive jumpers at office parties, family gatherings and Santa didn't have to worry about PPE, Andrew Threlfall hit the mistletoe and wine, but definitely not calorific mince pies, with The Most Famous Female Voice on the planet.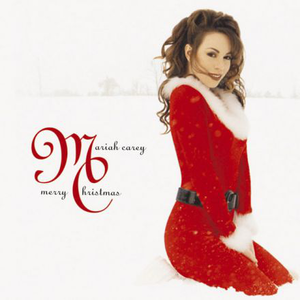 A: How's Christmas in your household? If you get a cold what happens?
M: I have to take night nurse if I'm sick. And I had a nose bleed just before you arrived right now.
A: Oh my god really that stuff really knocks you out? People even get addicted to that stuff…
M: It really helps me sleep.
A: Do you have problems sleeping if you are in a different bed every night? Sorry that sounds a little bit presumptuous, I meant a different hotel room every night?
M: It's more because when I lie down to sleep at night my mind is always running thousands of things through it.
A: You count sheep?
M: I actually did try that once but it didn't work for me. Normally I just put the TV on. I have always managed to get my best sleep during the day time. If I get the chance to sleep and rest I'm happy.
A: Mariah whenever we've met before I've noticed that you are real sloucher. You just slouch in your chair all the time?
M: Do I slouch in whatever body shape is easiest? Uh huh.
A: You're a fidget really. Aren't you?
M: I have lots of nervous energy I think that's how I've always managed to keep the weight off. I burn it off at night Andrew.
A: What perfume do you wear?
M: I don't wear any.
A: So does that mean you're a bit like Marilyn Monroe…
M: …Only wearing Channel Number 5. Hahaha…maybe Andrew.
A: What's your perfect vision of love?
M: A vision of love is something that you imagine to be your perfect loving situation.
A: What's the craziest story you ever heard about the song?
M: The stupidest thing was that one kid used to claim that I had written a song about him. The dumbest thing ever.
A: Had you even gone out with him?
M: No. Not even. Never even kissed him. I laughed it off but it is amazing the things that people will come up with..
A: Have you ever broken anybody's heart? You're definitely breaking mine right now.
M: Maybe. I had boyfriends and stuff when I was a kid…
A: By the way I think your nose is bleeding again…
M: Does it look really bad? I probably need to get off this bed and be in a more upright position. Just warn me if it starts rushing down my face won't you?
A: Did you always enjoy kissing?
M: Well most people do don't they Andrew?
A: I don't know Mariah, you seem to be the expert on the subject why don't you tell me? When was your first kiss?
M: I was erm….12. At the beach.
A: How long was it for?
M: Too long. It was pretty horrible.
A: I should ask you when your last kiss was….anyway, do you remember the first time it came apparent to you that you had the paparazzi following you?
M: It was when I did Saturday Night Live and the late Patrick Swayze was hosting it. After the show I was followed all the way home through Manhattan by the paparazzi and they found out where I lived. It was kind of upsetting.
A: Are you ever conscious of looking – I'm going to use an English phrase here – a dog in photos?
M: Hahahaha…that's funny. Well, I would rather do if I've got my hair and make-up on then if the temperature there I'd rather close and gave them a photo and a good pose and then go. Do you know what I mean? Instead of using the worst pictures of me.
A: What was it like meeting your heroes?
M: Aretha Franklin was an idol to all singers. I saw her twice in concert and kind of didn't really want to meet her afterwards because there's something about meeting people you look up to. But then finally, it happened. I wanted to tell her that she was an inspiration to me for so long but then again she is to all singers.
A: Aretha famously smoked 40 cigarettes a day. Did you ever smoke?
M: I used to smoke. I started smoking when I was…..actually I don't even know if I should say this because it's kind of a bad influence. But I started when I was 12 to be cool. I wouldn't smoke heavily but we would just go to the back of class to have a cigarette to act cool. And then I smoked until I was 17 when I realised that it was ruining my voice. I was smoking heavily and I was working in bars, I worked in loads because I kept getting fired. Why? But I hated it and you know when you have a bad attitude towards something? I just hated it. And I used to smell the other waitresses working around me who were maybe 10 years older than me and I just quit because I thought that I don't want to be doing this in 15 years.
A: With Whitney, what were your differences?
M: The major one was that I am songwriter. And that's something that I loved doing almost as much as singing so that's a major part of me and who I am. Always understand the people thought they sounded alike because we did ballads with long notes but the timbre of our voices was not the same.
A: What's your favourite Whitney song?
M: I don't know. I have no idea. I didn't want people saying that I was trying to be Whitney Houston because there was only one Whitney and I certainly didn't want to be her. I wanted to be me.
A: Were you ever a party animal?
M: I never really went to clubs although there were some that you can get into at 18 without ID but I found them too smoky. Dry ice even used to be a problem at TV studios. They would drown me in it and I'd be like "yes I've got the idea but please!"
A: Do you always do quite a lot of Christmas shopping in London?
M: Yes, I did in previous years and I would always try to buy a nice Azzedine Alaïa dress from that beautiful shop Browns on South Molton Street.
A: You love Little Black Dresses? Do you think you should ever have covered up more or did oversell the sexuality in the dress?
M: I know the video you talking about but I don't think it was overly sexual…
A: You were a vixen…
M: It wasn't like I was wearing a bustier. I never really felt any pressure to wear anything too sexy.
A: What's your secret to sounding sexy?
M: I always drink honey. Mum taught me that – to drink tea and honey.
A: Do you have to sing every day to exercise the muscle in the way that I train every day?
M: No not really, in fact sometimes it's better if I don't try to sing at all for three or four days.
A: Have you done everything at an early age? You can choose the answer carefully.
M: In some ways, in some ways not. I was always quite withdrawn. I didn't really get involved in experimenting in drugs that other kids did at a young age because I had this other goal.
A: Were you able to make the distinction between smoking cigarettes and smoking crack?
M: 'Oh…yeah. No. I was really afraid of drugs. Physically and mentally because I have seen a lot of people suffer because I had an older brother and another sister who had grown up in the 70s and a lot of people then used drugs and stuff and I never wanted to be involved in it. But I guess smoking was me thinking I was being cool.
A: Did you always feel that drugs were everywhere in the musical industry?
M: Yes, I did but I never felt any draw towards using them. I see how people become drug addict from how hard it is to do this in the music industry but you never really look at it from the outside because the insecurities are not really addressed. Everyone thinks it is so glamorous a singer and you find yourself in a different hotel in a different country. And if you don't really have a strong willed then I can see how you might fall into it.
A: Finally, at what age did you realise that you could make a living from singing?
M: Well, I was always singing from a very young age and because my mother had been paid to sing opera so I knew that it was a feasible career so I wanted to be a singer but I knew I had to go to a lot of hard knocks to get to where I wanted to go especially in my teen years. My Mum did help me navigate the industry bit she was kind of clueless about a lot of things because there was a 20 year gap. But I also always wanted to live on Manhattan. Then we moved away and then I came back when I was about 17 when I was a struggling actress/singer. I always wanted to own my own apartment in Manhattan. I finally moved in with two Persian cats, Ninja the black one and Tompkins the white one.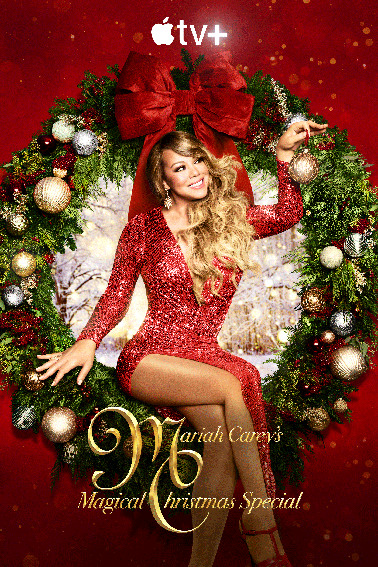 Mariah Carey stars in a festive extravaganza on AppleTV this Christmas. As the Queen of Christmas, Mariah saves the day, making the whole world merry! Grab a mince pie, some mulled wine and settle down with: tv.apple.com/mariah-careys-magical-christmas-special
Main Images: © AppleTV
Interview by Andrew Threlfall
© Hebbonair