Hotel Baldo, Italy – Finding a dream of creativity, art, filled with great food and wine.
Article and images by Sam Clark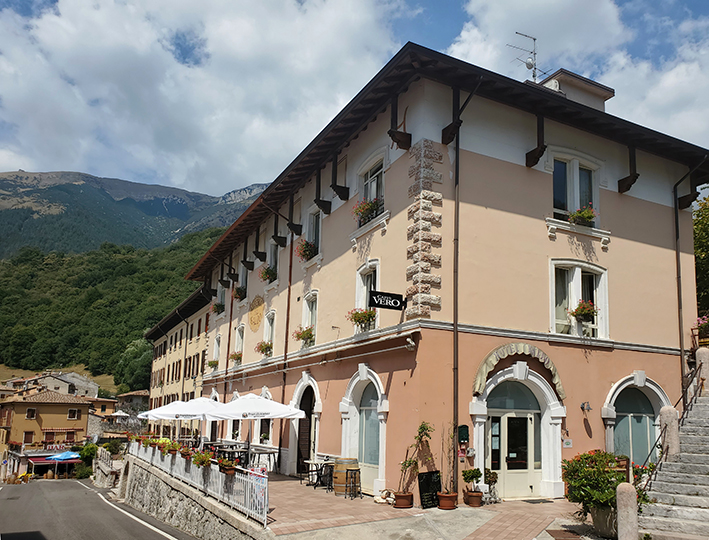 Hotel Baldo is at the heart of Ferrara di Monte Baldo, a tiny village nestled between the beautiful, jagged mountain slopes that run along the eastern side of Lake Garda. These Alpine foothills are known as the 'Prealps', although a few of the impressive peaks are well over 2,000 meters, higher than some in the Alps.
Verona is around 30 kilometres to the south and Lake Garda is about a 20 minute drive.
This once-forgotten hotel has found a renewed lease of life. Dmitriy and Svetlana Bobkova are more than just owners. They are custodians, giving new energy to this lovely old hotel.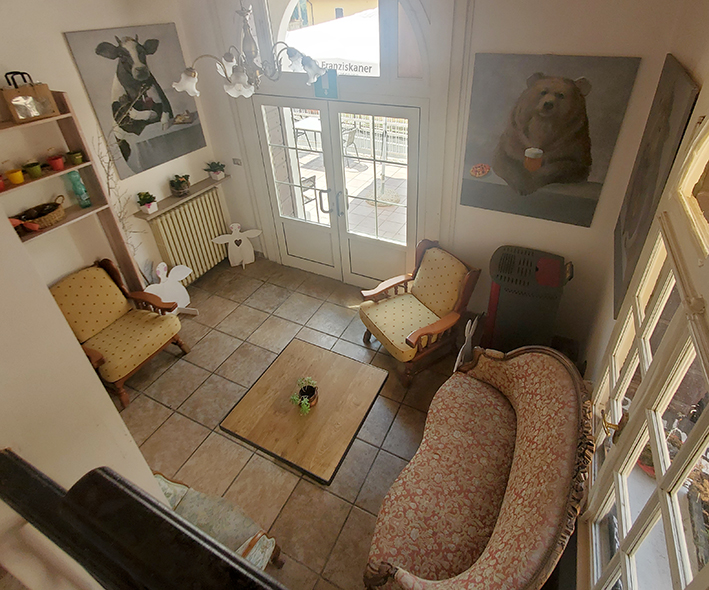 An Italian Love Affair
Dmitriy and Svetlana have shared a life-long love of Italy. Dmitriy worked as a distributor for an Italian coffee company and his stepfather is Italian.
Reaching a certain age they decided to leave their Russian homeland to follow their dream. As Dmitriy explained with great enthusiasm, 'to spend the second-half of their lives in Italy'.
Looking for a home and finding a hotel
Initially setting out in search of a small apartment, Dmitriy and Svetlana fell in love with the Albergo del Baldo. Opened in the 1930s, the hotel was left empty and had been neglected for years.
Their great plans to give the old hotel a new life were immediately scuppered by the outbreak of Covid. However, a few years later and lots of hard work, the doors are open again, welcoming guests.
Dmitriy and Svetlana have poured their hearts and soles into the building, doing most of the work themselves. Their dedication won over the locals, who were the only customers in the bar for the first months as Covid restrictions were lifted.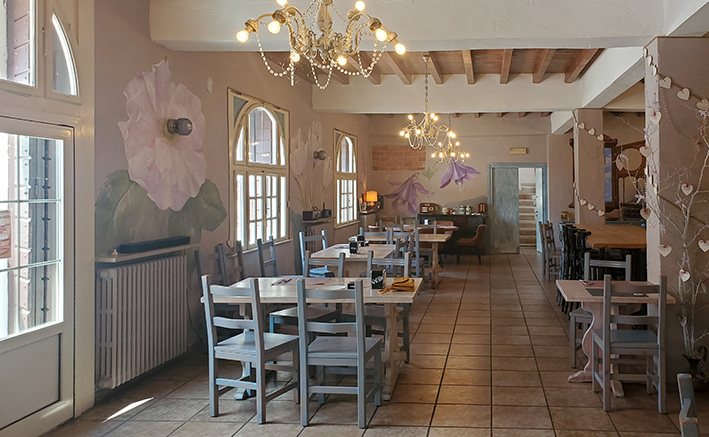 Wild Frescoes
Internationally renowned artists Sveta and Kiko Perotti have turned the hotel into a fantastic gallery of wildlife. Monte Baldo is known as the garden of Italy and Sveta and Kiko celebrated this by covering the walls of the restaurant with paintings of flowers from the surrounding mountains. An assortment of wild animals have been given homes in the hotel giving each room a unique piece of art.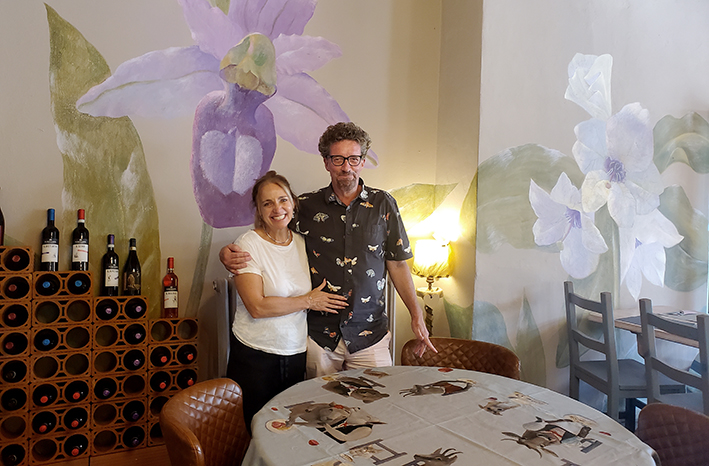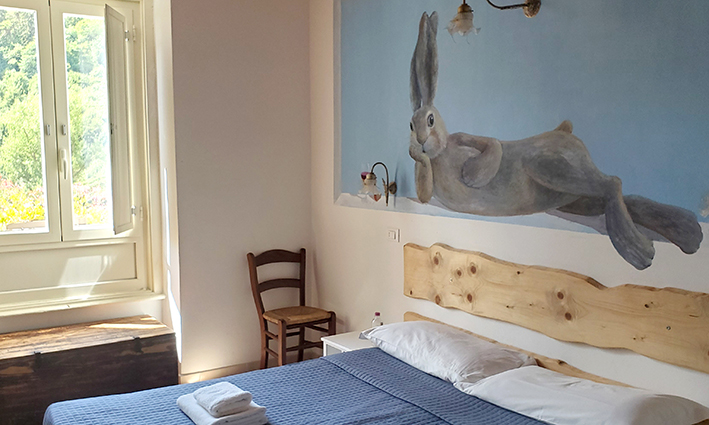 An indulgent, warm-embrace of deliciousness to start the day
The menu is primarily classic Italian, but Svetlana couldn't resist including a few of their favourite Russian dishes. Every morning she sends the Italian chefs from the kitchen and prepares breakfast herself. Feeding the guests like they were family. Her speciality is mountains of Blinchik; a Russian pancake served with jam, syrup and a wonderful, sweet, creamy milk.
Breakfast is an exclusive treat for guests. But the restaurant is open to everyone for lunch and in the evenings, Thursday to Sunday.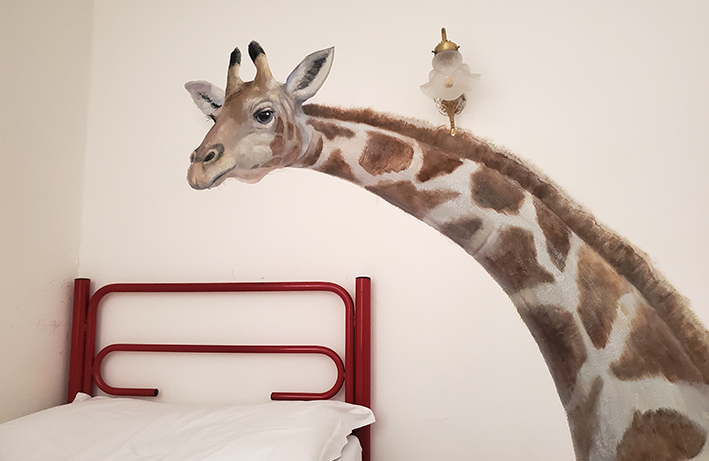 Time for Wine
A testament to their commitment to the Hotel Baldo can be found in the garden. Dmitriy spent many hours of back-breaking work, carving the steep slope into terraces where he has planted neat rows of grape vines. From their modest size, it looks like it will be a few patient years before he is rewarded with a glass of his own wine.
Thankfully his well-stocked cellar provides guests with his love of exceptional local wines. The Hotel Baldo is ideally located for wine, placed at the intersection of three wine-growing areas: Valpolicella, Bardolino and Marzemino.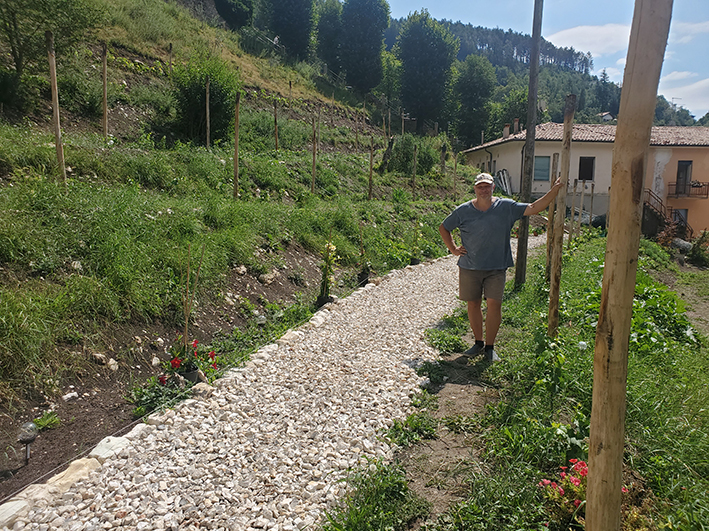 Must Visit
4 kilometers down the road or a walk along the scenic trekking trail from the Hotel Baldo is one of those places people put on Instagram to make other people jealous of their fabulous travels. Clinging to a narrow ledge along a vertical cliff face is The Sanctuary of the Madonna della Corona (Sanctuary of the Lady of the Crown). The perilous position of this beautiful church, around 2,000 feet above sea level, seems to be only possible with the strength and foundations of its faith.
Up from Hotel Baldo, the road leads to Novezza, an area where the mountains open out to stunning views. It's a place for skiing in the winter and a fresh escape from the baking heat around Lake Garda in the summer.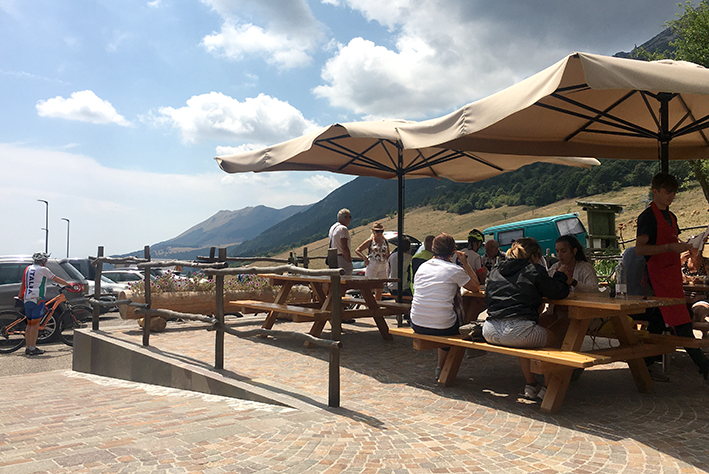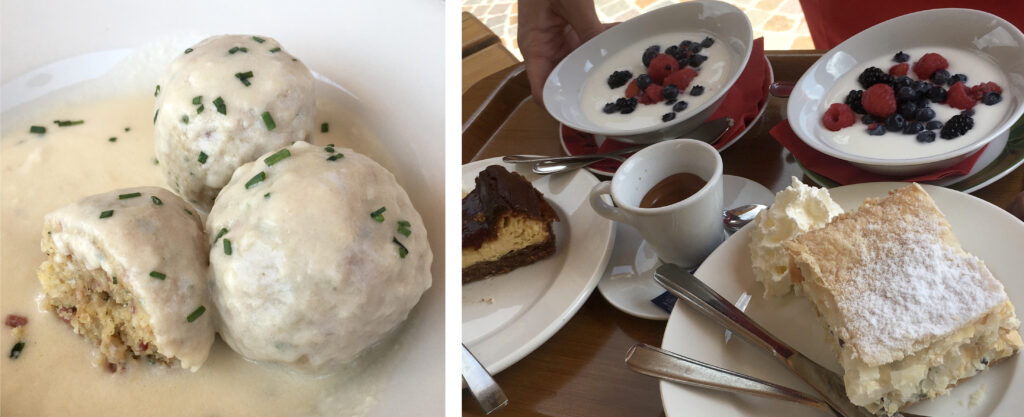 Restaurant Chalet Novezza is a great spot to stop for lunch, and a leisurely rest to digest in the afternoon! Following the road up further, it becomes increasingly narrow and winding as it climbs, chipped into the steep mountainside. After a few miles of an exciting – and at times, hair-raising! – drive, the road opens again at Prà Alpesina where you can take a chair lift to get incredible views down onto lake Garder.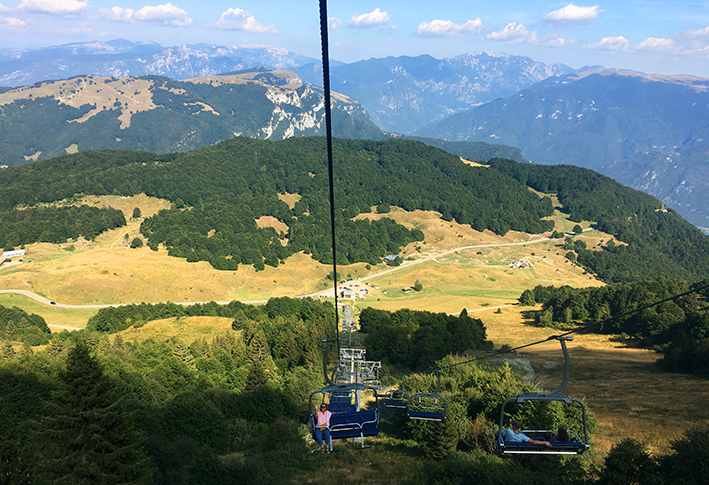 To book or for more information on the Hotel Baldo visit the website
Sveta & Kiko Perotti run painting tours in Italy, find out more and see more of their beautiful art here
---
Read about our travels in Champagne