Norman Walsh the Great British trainers
Article and photography by Sam Clark
Believe it or not, the heart of the British trainer industry is beating with a healthy tempo down a back street in Bolton. You may be surprised to read there is a British trainer industry at all, but Bolton is actually the birthplace of the running shoe, created by J.W Foster and Sons in 1898. Today, hidden behind a row of terraced houses, Norman Walsh Footwear, the only British owned sports footwear company continues to design and manufacture sports shoes, in Bolton.
This is not a vast production line endlessly churning out thousands of the ubiquitous footwear you see bouncing past you in parks, hanging around street corners and on the richly sponsored feet of sportsmen and women. The Norman Walsh factory is small and a little worn around the edges but inside there is a warmth and vibrant activity as the skilled band of craftsmen and women hand make every shoe based on the same designs started by Norman over 50 years ago.
Norman Walsh left school aged 14 and joined his father, a cobbler in J.W. Foster and Sons. He excelled in his apprenticeship soon becoming a master craftsman. In 1948 the then company owners, Joe and Jeff Foster, grandsons of the founder Joseph William Foster, entrusted Norman with making specialist shoes for athletes like Roger Banister and the 'Fosters De Luxe', which were the elite shoes worn by the British Olympic team at the time.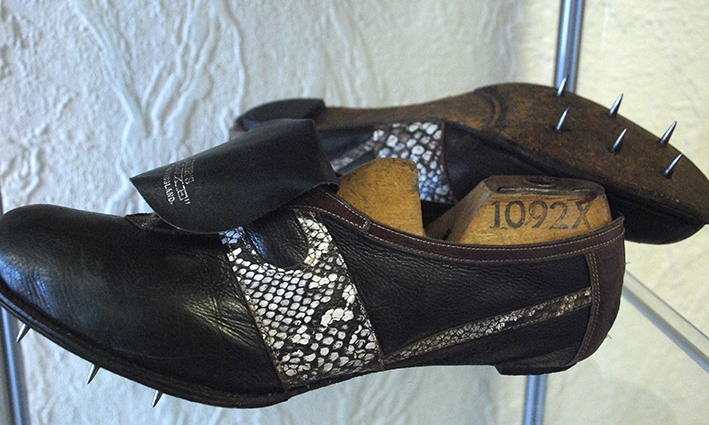 Ten years later Joe and Jeff re-branded J.W. Foster and Sons as Reebok. Norman left a few years after this to set up his own company in 1961, making specialist sports shoes from his parents terraced house, all hand-made and tailored for his individual customer's needs. He spotted a gap in the market on the hills surrounding Bolton and started making the first lightweight mountain running shoe, the Pennine Adder. Before this fell-runners had made do with an assortment of heavy industrial footwear and they immediately took Walsh to their hearts. Pete Bland, the fell-running entrepreneur, started selling Walsh shoes from the back of his van in windswept fields at fell-running events. But, never one to stand still, Pete perfected a sole that is yet to be bettered on a slippery grass or rocky hill. He went into partnership with Norman and the legendary, and largely unchanged, 'Walsh PBs' continue to be a fell-runners favorite to this day. Their potential was also spotted by climbers. Sir Chris Bonington joined the illustrious list of Walsh clientele, using a pair on the first ascent of the notoriously tough Mt. Kongur in China.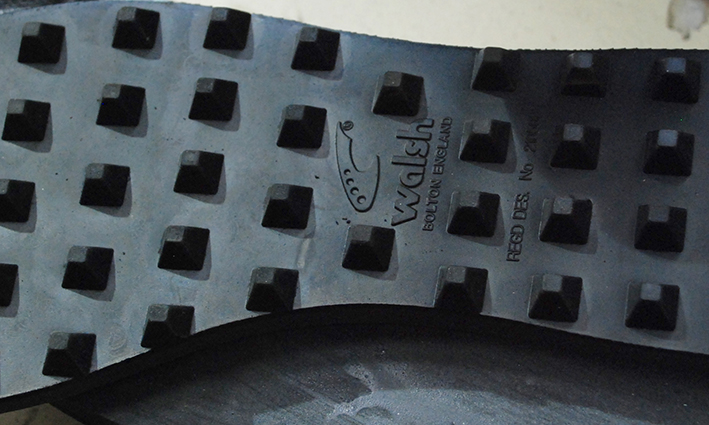 I proudly wore a pair of PBs on my recent run in the Ladybower 20, rather optimistically imaging my feet treading in the footsteps of Joss Naylor, Bob Graham and other mountain running heroes. On tarmac the rows of rubber pyramids on the soles give your feet a very pleasing jelly wobble. Off-piste they tear chunks out of mountains like a crocodile chomping on the flanks of a hapless wildebeest. It's like the first time you get behind the wheel of a Land Rover, hungrily seeking out bigger, rockier, steeper hills to power over. The shoes are amazingly lightweight and I found the simple but cleverly designed uppers give a surprising amount of support. Because of my over-optimistic time management, I didn't get a chance to wear-in my pair of shoes and ended up on the start line with my beautiful new PBs fresh out of the box. A rookie mistake and a recipe for 20 miles of very sore feet. However, to my delight, the PBs have to be the most comfortable shoes I've ever had. They didn't stop my legs complaining bitterly but my feet had a great day out!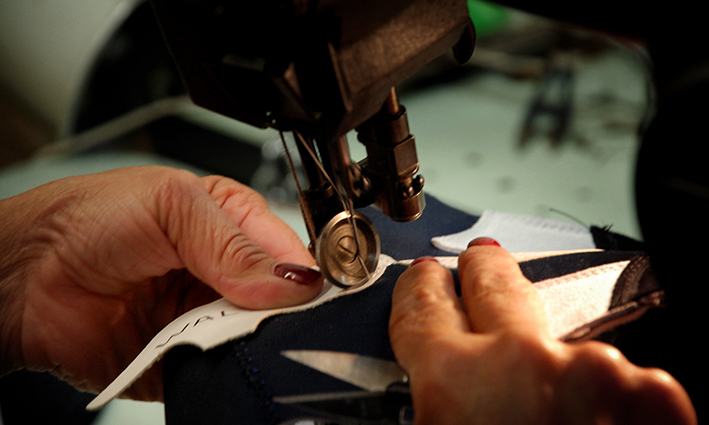 After a lifetime in sport's shoes, Norman retired in 1996, selling the company to the Crompton's, a local family who grew up wearing Walsh trainers. Norman continued to be involved in the company though, for many years, happily acting as a consultant to the Crompton brothers, leading them through his back catalog and introducing them to his traditional suppliers. Sadly, Norman passed away in 2014, aged 82, but the family entrusted with his legacy are faithfully producing his eponymous sports shoes with the "Walsh" moniker.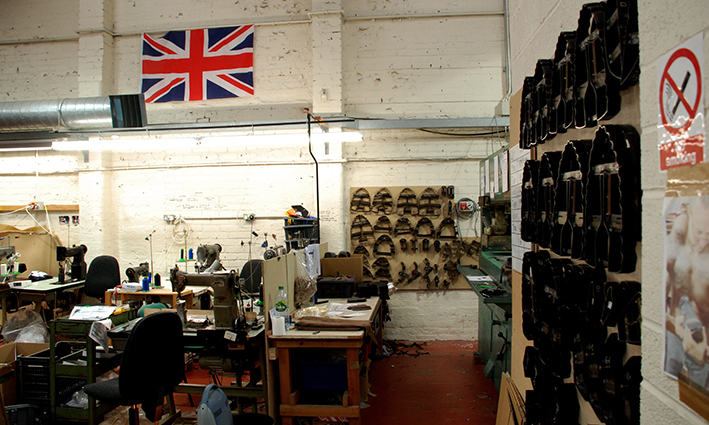 Like fell running, Norman Walsh, the names of his trainers and the names of the great athletes who wear them scrambling through peat bogs and over lonely mountain tops, are largely unknown outside their small circle of dedicated enthusiasts. Look up Norman Walsh on Wikipedia and you find the distinguished Air Marshal Norman Walsh of the Rhodesian Air Force. But Walsh shoes are enjoying an increasing demand around the world.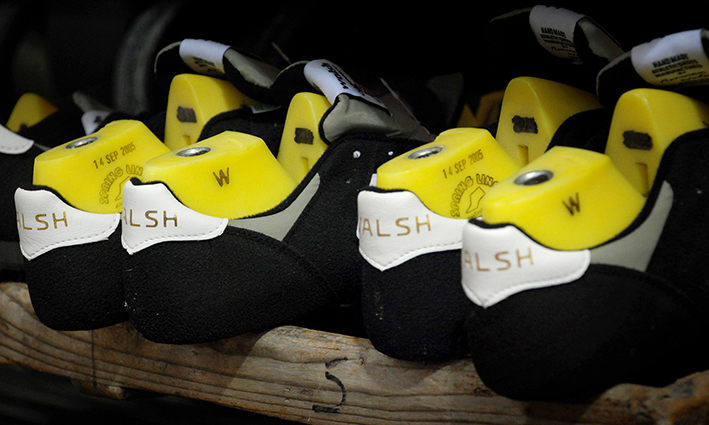 The PBs are still a best seller and along side these the factory still hand make more street-friendly designs such as the evocatively named, Cobra Race, the original lightweight road running shoe from the 1970's. The Ensign Marathon Shoe developed especially for the Bolton Harriers competing in the 1981 New York marathon and the LA '84 and Soel '88 created for the British Olympic athletes.
Find the latest range at normanwalshuk.com