Paul Canoville has had a turbulent life, to say the least. He was a fine footballer, a skilful winger in the '80s and early '90s but throughout his career, he faced horrendous racism, injury then drug addiction, homelessness and cancer. An indomitable spirit has seen him overcome a series of major challenges and he is now using his experience to help others and is back with Chelsea who have honored his value to the club.
Paul is best remembered for his time at Chelsea, 1981–1986, the first-ever black player at the club. He was later sold to Reading but the following year had to retire prematurely from the professional game, aged just 25, due to a serious knee injury.
Surviving several life-threatening battles, including serious drug addiction and cancer, Paul has found a place back at his beloved Chelsea. The club has recently celebrated his important contribution to football and the history of Chelsea FC by naming part of Stamford Bridge in his honour at the start of the current season. A special events area inside the Shed End Stand has been named the Canoville Suite.
For many years Paul has been a prominent voice in the ongoing battle against racism in our national sport. Through his own foundation and in partnership with projects run by the club's own Chelsea Foundation, Paul works with groups in prisons and  schools, using life experiences to deliver important messages on respect, equality and diversity. 
His award-winning memoir, Black And Blue is a candid account of the emotional highs and terrible lows of his life. It's an engaging read delivering anger, frustration, and admiration and is highly recommended to everyone, not just football fans.
Back in January 1985, returning from injury, Paul played a major part in an epic cup match between Sheffield Wednesday and Chelsea in the Milk Cup quarter-finals. Now ranked number 7 of The Top 10 Most Exciting Matches on the Chelsea website. Paul was instrumental in pulling back Chelsea from certain defeat in the game which ended 4-4, after a last-minute equaliser by Wednesday, as Andrew, who saw it with his own eyes, remembers below:
---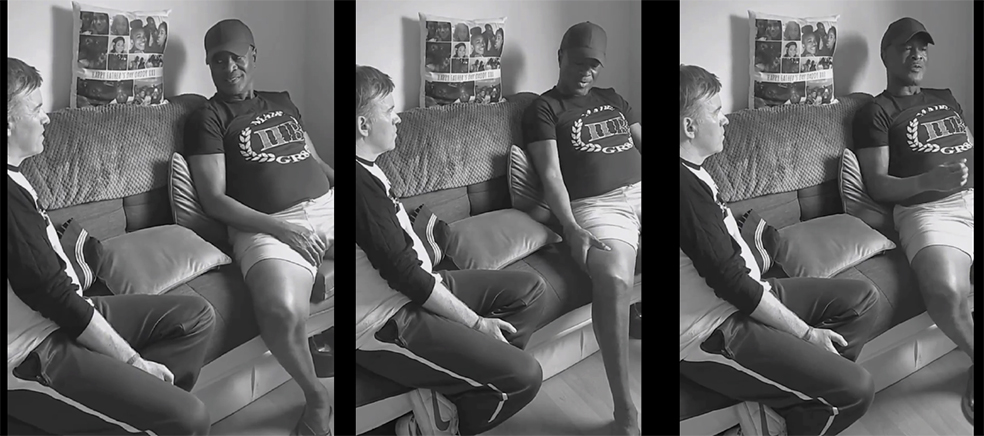 Interview by Andrew Threlfall
Chelsea substitute Paul Canoville is brought on at halftime, his side trailing 3-0 to Sheffield Wednesday at a packed Hillsborough stadium. 
Paul has been a Chelsea player for a couple of seasons. He's the first black Chelsea player. A small, but vocal, right-wing part of Chelsea's support have made his life a living hell.
And then, just 11 seconds after coming on, Paul scores. Kerry Dixon gets a second for Chelsea in the 76th minute. Mickey Thomas gets another. And then, unbelievably Paul gets the fourth to put Chelsea 4-3 up.
It's a fairytale. And it was all played out before my own eyes, as I watched from the stands.
Too many decades later, I'm sat in Paul's sitting-room exactly one mile from Chelsea FC's stadium. He's invited me over and we have been chatting about the racism, the suicide attempts, and the undying love for the bastard-son of all his past troubles: Chelsea Football Club.
I ask him to close his eyes. Paul obeys with a slight smile, and place three objects in his hands.
"As you know I was at my Dad's house in Sheffield last week Paul. I went up in his loft to find something. You can open your eyes now."
Those same eyes tear up as he starts to view in detail what I have brought him as a gift.
"They belong to you. I'm guessing you have nothing from that night? Or the next home match?"
"No. Nothing."
He's looking (intently now, and he wipes the odd tear) at the match programs from the game and the replay where his exploits are celebrated in full.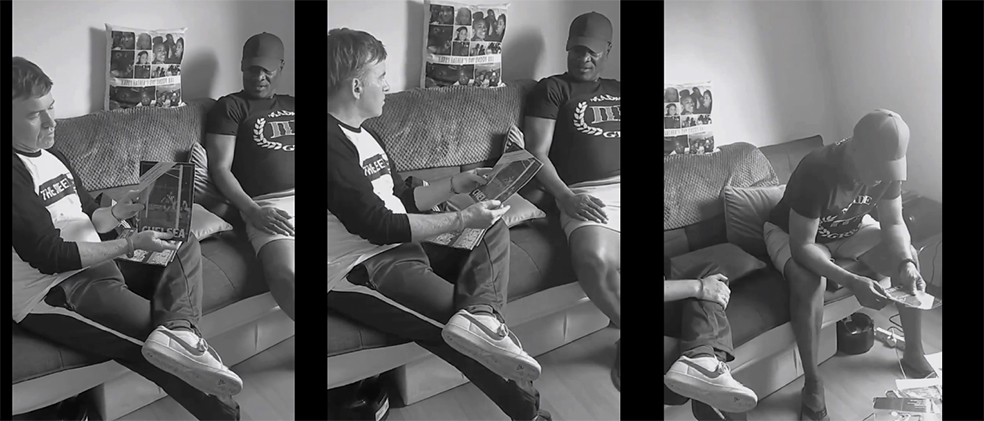 I'm happy he's got them now. Happy we both speak on WhatsApp. Regularly. After we win and lose. On the pitch and off as it should be. Happy with Chelsea and the efforts they make to somehow atone for a covered-up racist fanbase history. Happy to see overt racism fade – while the online version becomes the new hell, the new ground zero for abuse.
It's strange to think that Paul's life changed in four or five seconds after he scored that goal at Hillsborough. And yet such was the varied magnitudes of his abuse, some self-inflicted, not enough changed.
---
Watch the whole interview, in three parts on Andrew Threlfall's instagram:
Paul works through his own foundation with youth organisations and schools to promote confidence, well-being, diversity and resilience.
www.paulcanovillefoundation.co.uk